Excellent dessert and multi-use apple, picked a few weeks early for cooking. Beautiful fruit ripens to bright red across the surface. Crisp, juicy flesh. Refreshing, sprightly, vinous flavor.
Wealthy identification photos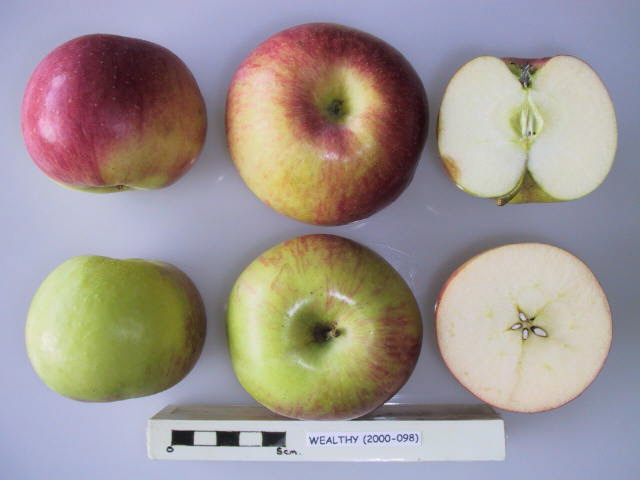 UK National Fruit Collection
©Crown Copyright
more >
Tree register
United States
Canada
2017 season
2015 season
2014 season
2012 season
Record your blossom dates in our Fruit Tree Register - more >>.
2016 season
2015 season
2013 season
2012 season