A very good to excellent early apple ripening. Fruits are large to very large, conical in shape with a pinkish red color. Has an exceptionally pleasing aftertaste. This quality can be maintained in storage for at least 10 weeks under refrigeration.
Mollie's Delicious identification photos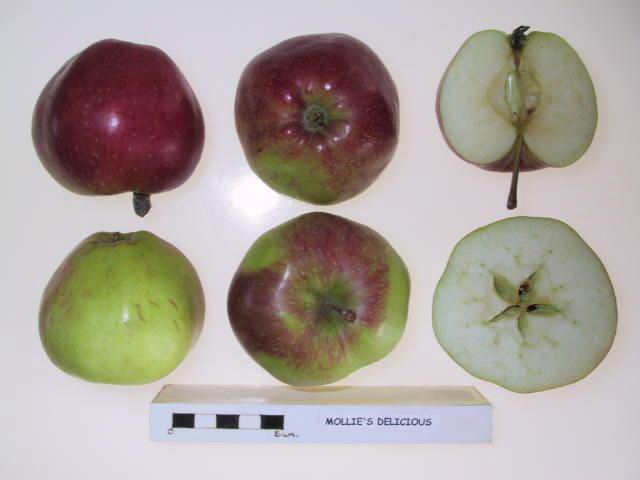 UK National Fruit Collection
©Crown Copyright
more >

Copyright: Orange Pippin


Tree register
United States
Canada
India
2012 season
2011 season
2010 season
2009 season
Record your blossom dates in our Fruit Tree Register - more >>.
2017 season
2016 season
2011 season
2010 season
2009 season