Medium-large fruit, gold-yellow flushed and striped orange-red. Flesh yellowish-cream. Firm and fairly juicy. Flesh rather coarsely textured, crisp.
Suntan identification photos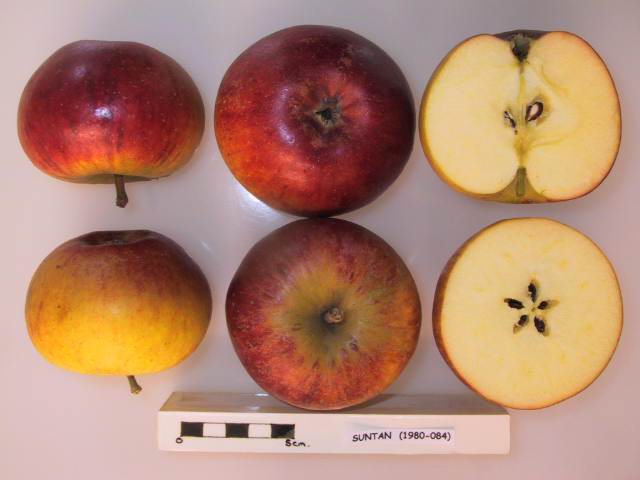 UK National Fruit Collection
©Crown Copyright
more >
Tree register
United States
United Kingdom
France
Italy
Canada
Australia
2020 season
2019 season
2018 season
2015 season
2010 season
2009 season
Record your blossom dates in our Fruit Tree Register - more >>.
2019 season
2012 season
2011 season
2009 season