Large golden yellow fruit 75% covered with bright red stripes. Tender skin. Fine grained firm crisp yellow flesh, sprightly and sweet. Stores well.
Spigold identification photos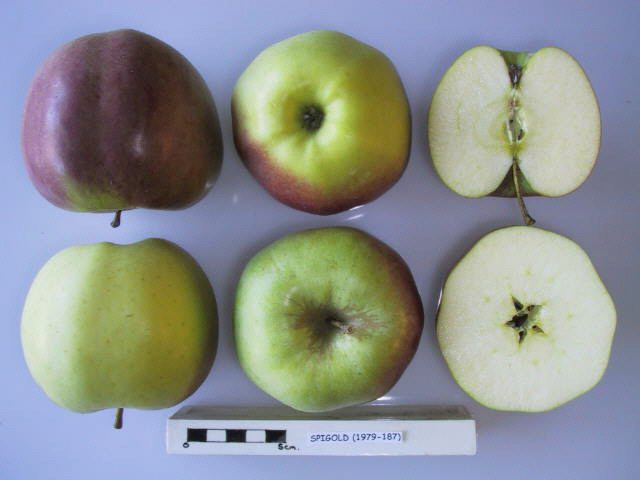 UK National Fruit Collection
©Crown Copyright
more >
Tree register
United States
Canada
2020 season
2019 season
2018 season
2012 season
2011 season
2010 season
Record your blossom dates in our Fruit Tree Register - more >>.
2020 season
2019 season
2018 season
2013 season
2010 season