One of the more unusual Cox-derived apples, Saint Everard is the result of Cox pollinated by a well-regarded old English variety, Margil. As might be expected it has a high quality aromatic flavour. However it suffers from the cultural difficulties of Cox's Orange Pippin and did not achieve commercial success.
Saint Everard identification photos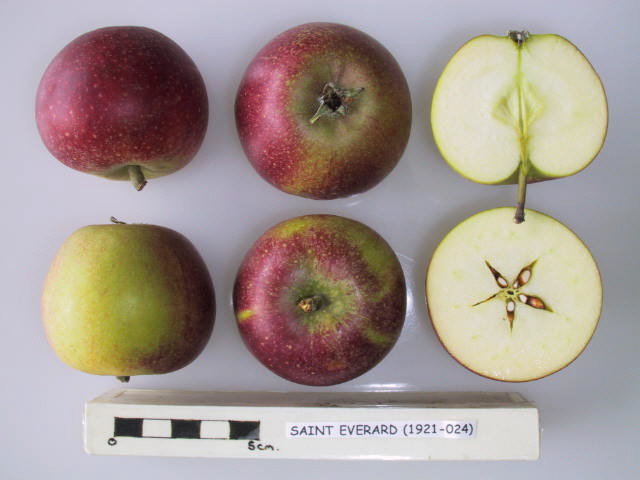 UK National Fruit Collection
©Crown Copyright
more >
Where to buy fresh fruit
No orchards have registered as growing this variety. If you grow this and want to register please go to our Orchard Registration form.