Translucent yellow skin with blush. Highly aromatic, the flesh is tender, pleasantly flavored and ranks very good to best in quality. Color green becoming bright yellow with orange-red blush, sometimes partly deepening to pink. A good variety for attracting deer as the apples stay on the tree into winter.
Peck's Pleasant identification photos
©Copyright ARS GRIN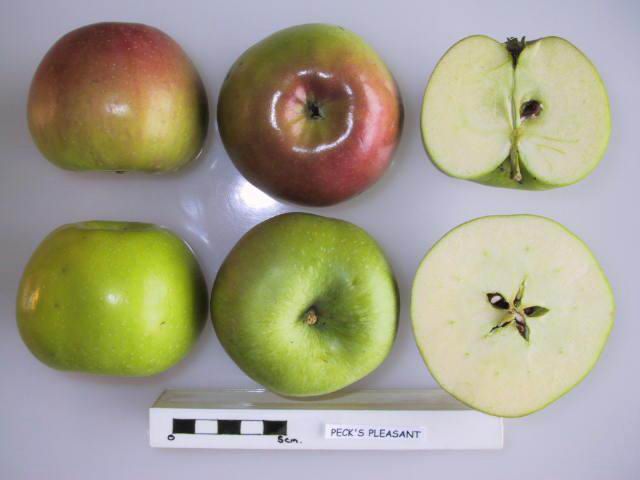 UK National Fruit Collection
©Crown Copyright
more >
Tree register
We don't have any registered trees for this variety yet.
Where to buy fresh fruit
No orchards have registered as growing this variety. If you grow this and want to register please go to our Orchard Registration form.