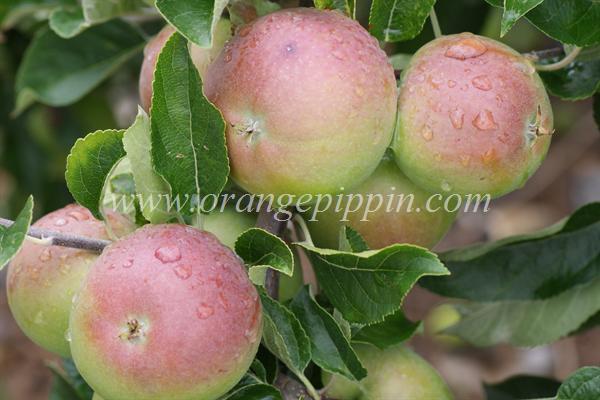 Medium sized flat shaped fruit, rectangular, convex, not ribbed; skin greenish yellow, sometimes with a slight brownish red flush. Flesh tender, crisp, creamy white; flavor sweet subacid.
Merton Charm identification photos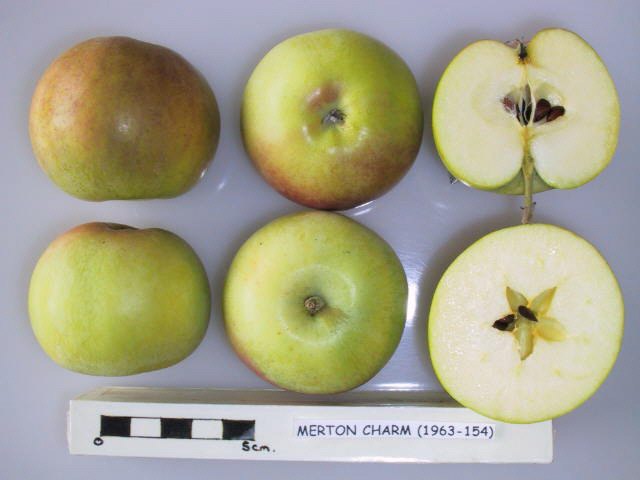 UK National Fruit Collection
©Crown Copyright
more >

Copyright: Orange Pippin


Tree register
We don't have any registered trees for this variety yet.