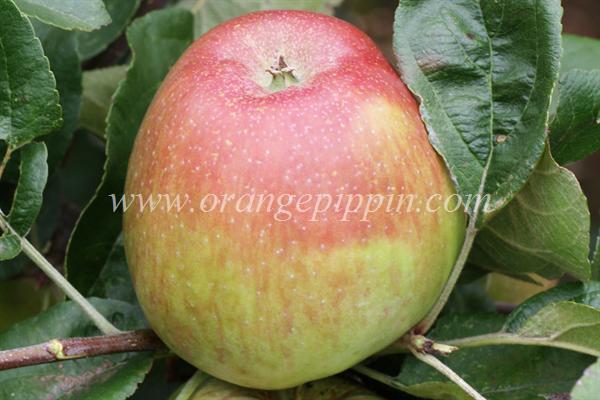 Unattractive, irregularly shaped, 2.25 to 2.75 inch diameter, 90% red fruit. Fine grained, hard, very crisp, juicy light yellow flesh. Strongly aromatic flavor. Very hardy. Mellows with age. Attains peak fresh eating quality in January or February. Keeps in storage through April.
Tree register
United States
2017 season
20th April  2017  - tree owned by Gil in Snohomish, United States
2012 season
20th April  2012  - tree owned by Chuck in Worthington, United States
2011 season
20th May  2011  - tree owned by Ron in Orion, United States
Record your blossom dates in our Fruit Tree Register - more >>.
2017 season
2013 season
2011 season
2010 season
2009 season