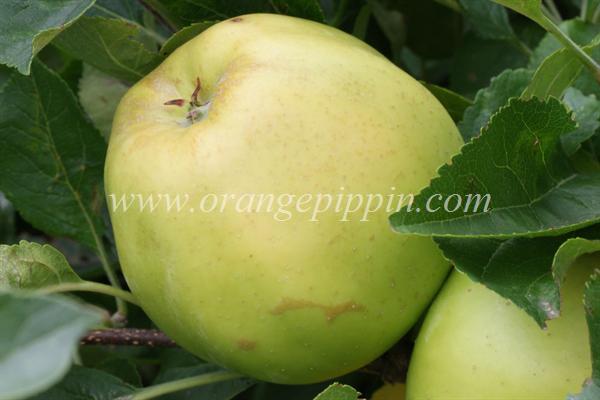 Hardy substitute for Golden Delicious developed especially for cold northern areas. Golden Delicious flavor, Haralson hardiness. Medium to large golden to greenish fruit with very smooth finish and reddish bronze blush. Flavor is sweeter and more bland than Golden Delicious. High quality. Superior storage qualities.
Honeygold identification photos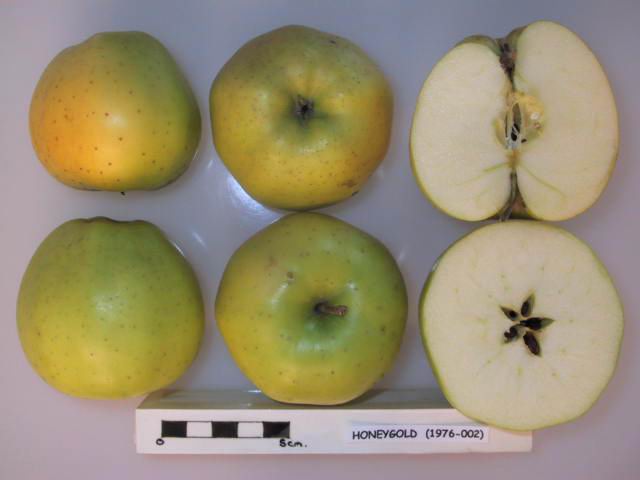 UK National Fruit Collection
©Crown Copyright
more >

Copyright: Orange Pippin



Copyright: Orange Pippin


Tree register
United States
Canada
2018 season
2017 season
2016 season
2014 season
2013 season
2012 season
Record your blossom dates in our Fruit Tree Register - more >>.
2018 season
2017 season
2016 season
2015 season
2011 season