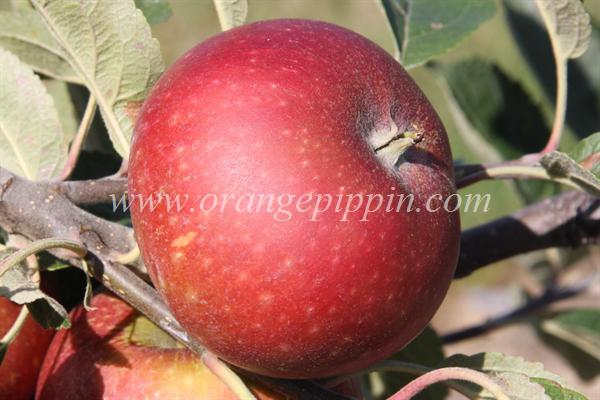 A red-colored sport of Ingrid Marie. Medium large fruit, yellow skinned with crimson. Sweet, aromatic flavor.
Karin Schneider identification photos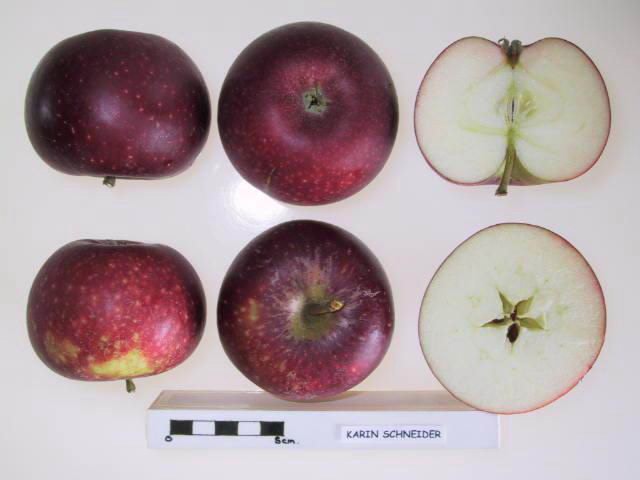 UK National Fruit Collection
©Crown Copyright
more >

Copyright: Orange Pippin


Tree register
We don't have any registered trees for this variety yet.
Species: Malus domestica
Parentage: Sport of Ingrid Marie
Originates from: Denmark
Developed by: Mr Schneider
Orange Pippin Cultivar ID: 1761
UK National Fruit Collection accession: 1965-025
Uses: Eat fresh
Flavour quality: Good
Harvest period: Late season
Flowering period: Mid-Late season
Flowering group: 4
Fertility: Self-sterile
Ploidy: Diploid
Vigour: Average growth
This variety is a sport (natural genetic mutation) of:
Where to buy fresh fruit
No orchards have registered as growing this variety. If you grow this and want to register please go to our Orchard Registration form.