Winter Banana apple
Last updated 10 Nov 2012.
Named for the alleged banana-like flavour.
Origins
Species: Malus domestica
Parentage: Unknown
Originates from: Indiana, United States
Introduced: 1870s
Orange Pippin Cultivar ID: 1204
UK National Fruit Collection accession number: 1921-094
We are grateful to Brogdale Farm - home of the UK National Fruit Collection - for providing samples of this variety.
Identification
Flesh colour: White
Fruit size: Very large
Bultitude apple group: 5. Yellow, smooth, sweet or acidic
Using
Harvest period: Late season
Growing
Flowering period: Mid-Late season
Flowering group: 4
Fertility: Self-sterile
Ploidy: Diploid
Period of origin: 1850 - 1899
Climate
Chilling: Low-chill
Climate suitability: Temperate climates
Disease resistance
Cedar apple rust  - Very susceptible
References and further reading about this variety
Cedar-Apple Rust  
Author: Stephen Vann, University of Arkansas, Division of Agriculture (FSA7538)
Rated as highly susceptible - control always needed where CAR is prevalent.
Winter Banana identification photos from official fruit collections
UK National Fruit Collection
©Crown Copyright
more >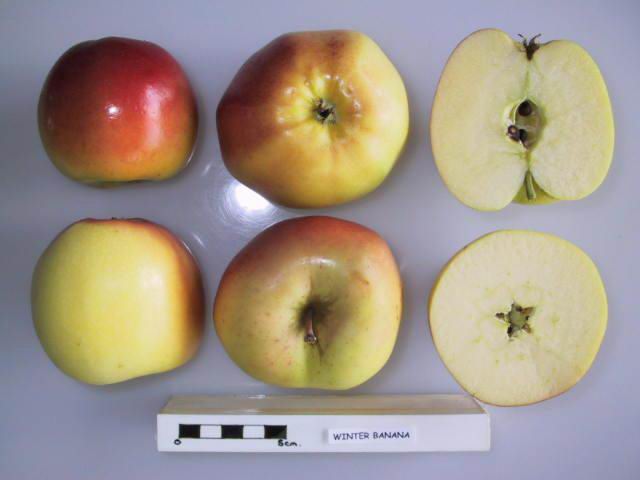 Winter Banana identification photos from website visitors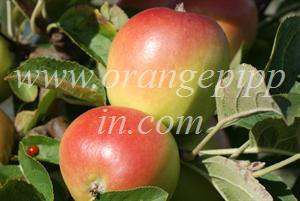 Winter Banana apples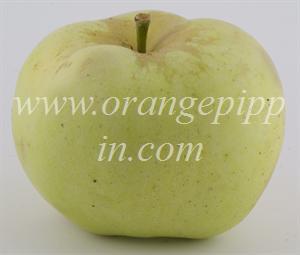 Winter Banana


Fruit tree register
Do you have a tree of this variety in your garden or orchard? If so please register the details here and contribute to our international register of fruit trees.
The following Winter Banana trees have been registered - click the name to view more details of each tree.
You can also view these trees on a map.
United States
United Kingdom
Belgium
Canada
Latest Spring blossom records for this variety
2013 season
3rd April  2013  - tree owned by Libba in ALBUQUERQUE, United States
2012 season
May  2012  - tree owned by Johan in GENT, Belgium
2011 season
May  2011  - tree owned by Kris in HOLDEN, United States
2010 season
10th May  2010  - tree owned by Johan in GENT, Belgium
2009 season
September  2009  - tree owned by Pip in RYE, United Kingdom
18th April  2009  - tree owned by Dave in Camas, United States
Record your blossom dates in our Fruit Tree Register - more >>.
Latest harvest records for this variety
2013 season
September  2013  - tree owned by Libba in ALBUQUERQUE, United States
2012 season
2nd week October  2012  - tree owned by George in WOODLAND, United States
2011 season
October  2011  - tree owned by Kris in HOLDEN, United States
2010 season
2009 season
2nd week September  2009  - tree owned by Dave in Camas, United States
Where to buy apple trees
The following fruit tree nurseries offer Winter Banana apple trees for sale:
Cummins Nursery
United States  More >>
Where to buy apples
United Statesmap >
United Kingdommap >