Excellence both for eating and stewing. The size is moderate, the form flat, the skin smooth of a beautiful yellow resembling yellow wax, blended with red in streaks and blotches. The flesh is sweet, sprightly, and juicy.
Summer Rose identification photos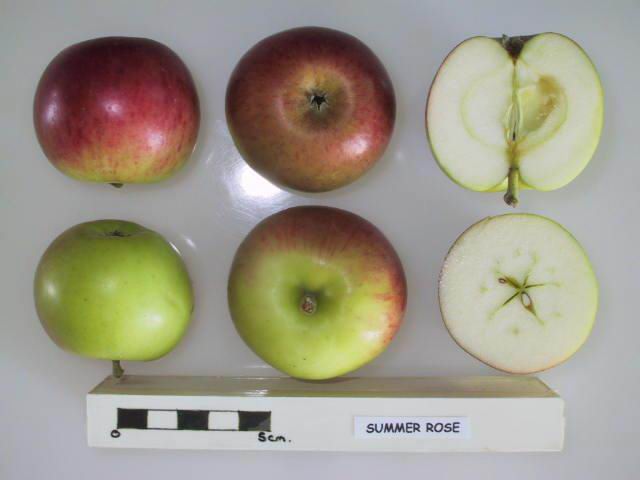 UK National Fruit Collection
©Crown Copyright
more >
Where to buy fresh fruit
No orchards have registered as growing this variety. If you grow this and want to register please go to our Orchard Registration form.