Fruits are medium to large in size, roundish conic and irregular in shape, with deep red blush and stripe over pale yellow. The flesh is white and similar to McIntosh, very sweet and juicy, skin tough.
Niagara identification photos
©Copyright ARS GRIN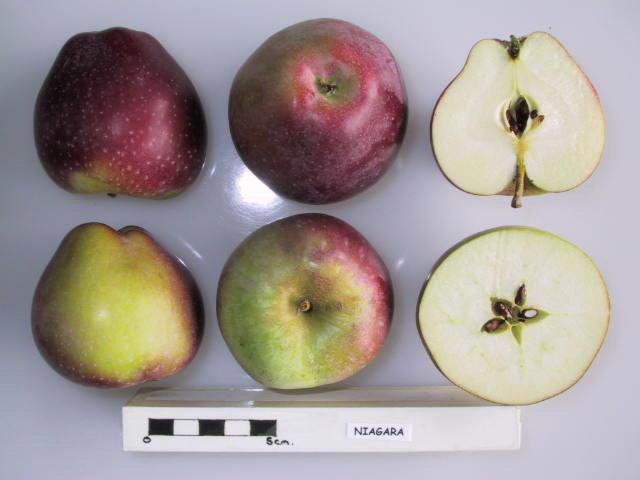 UK National Fruit Collection
©Crown Copyright
more >
Where to buy fresh fruit
No orchards have registered as growing this variety. If you grow this and want to register please go to our Orchard Registration form.