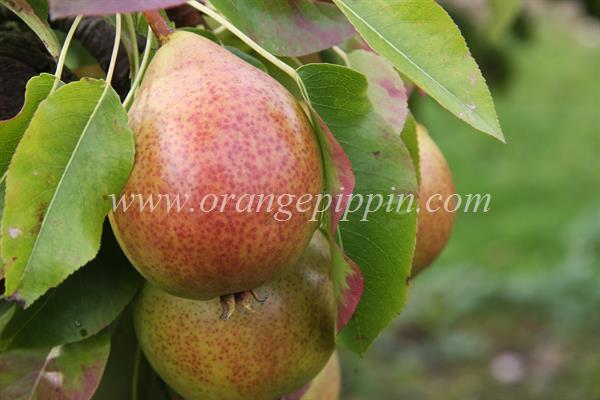 A classic Belgian late-season dessert pear, often with a red-flushed skin. Buttery melting sweet flesh.
Beurré Duval identification photos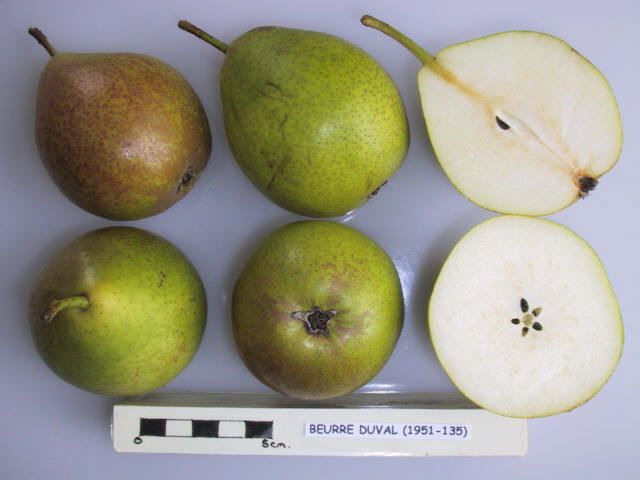 UK National Fruit Collection
©Crown Copyright
more >

Copyright: Orange Pippin


Tree register
We don't have any registered trees for this variety yet.
Species: Pyrus communis
Originates from: Belgium
Introduced: 1800s
Orange Pippin Cultivar ID: 4006
UK National Fruit Collection accession: 1951-135
Uses: Eat fresh
Flavour style: Sweet/Sharp
Flowering group: 4
Period of origin: 1950 - 1999
Where to buy fresh fruit
No orchards have registered as growing this variety. If you grow this and want to register please go to our Orchard Registration form.