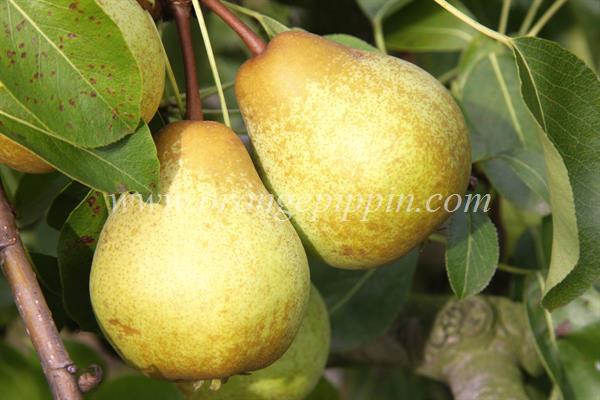 A high quality dessert pear, developed by Belgian enthusiast Van Mons, with the classic buttery melting flesh. Ripens late and needs a warm climate for best results.
Alexandre Lambré identification photos
UK National Fruit Collection
©Crown Copyright
more >

Copyright: Orange Pippin


Tree register
We don't have any registered trees for this variety yet.
Species: Pyrus communis
Introduced: 1844
Developed by: Dr Van Mons
Orange Pippin Cultivar ID: 3949
Country of origin: Belgium
Period of origin: 1800 - 1849
Fruit size: Small
Fruit size: Average
Where to buy fresh fruit
No orchards have registered as growing this variety. If you grow this and want to register please go to our Orchard Registration form.