Sylvia identification photos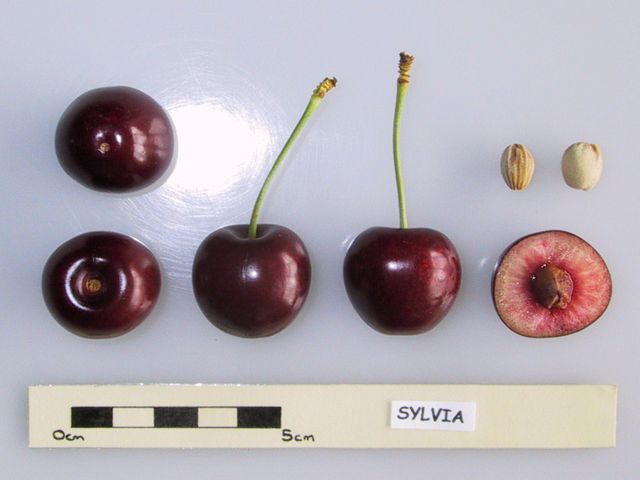 UK National Fruit Collection
©Crown Copyright
more >
Tree register
We don't have any registered trees for this variety yet.
Species: Prunus avium
Originates from: Summerland, British Columbia, Canada
Introduced: 1988
Developed by: Pacific Agri-Food Research Centre, Summerland
Orange Pippin Cultivar ID: 1397
Uses: Eat fresh
Harvest period: Mid season
Use / keeping: 1-3 days
Fertility: Partially self-fertile
Fruit splitting  - Some resistance
Where to buy fresh fruit
No orchards have registered as growing this variety. If you grow this and want to register please go to our Orchard Registration form.