Large, greenish yellow fruit, flushed reddish-orange with red streaks. Firm, fine, creamy white, melting flesh. Very sweet with an aromatic flavor. Excellent keeper.
Sweet Delicious identification photos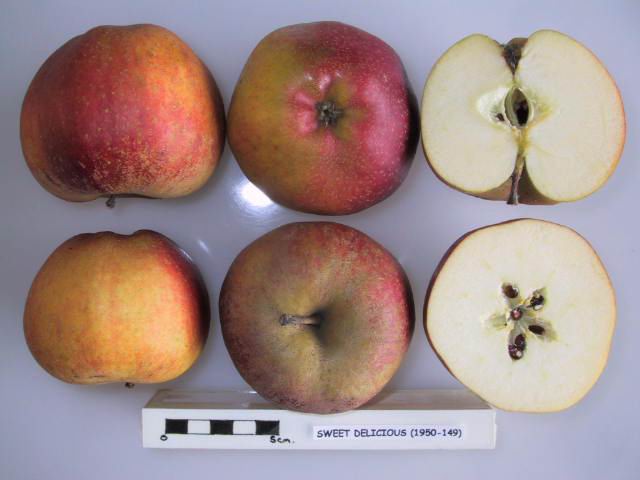 UK National Fruit Collection
©Crown Copyright
more >
Where to buy fresh fruit
No orchards have registered as growing this variety. If you grow this and want to register please go to our Orchard Registration form.