A pretty yellow-skinned traditional French apple.
Reinette Clochard identification photos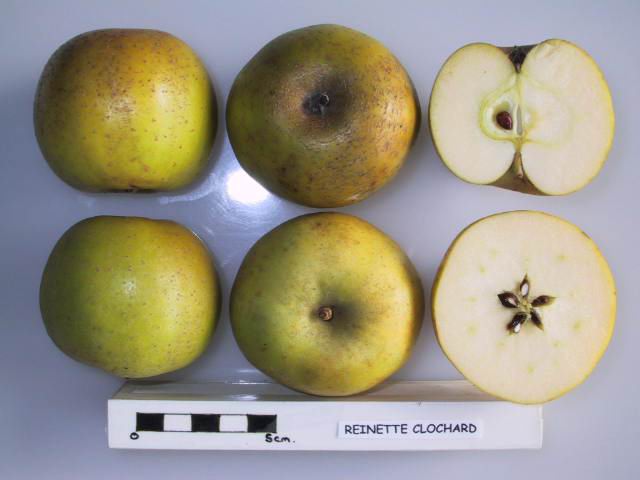 UK National Fruit Collection
©Crown Copyright
more >
Species: Malus domestica
Parentage: Unknown
Originates from: Parthenay?, France
Introduced: 1800s
Orange Pippin Cultivar ID: 3629
UK National Fruit Collection accession: 1948-236
Flowering period: Mid-Late season
Flowering group: 4
Fertility: Self-sterile
Ploidy: Diploid
Vigour: Average growth
Period of origin: 1800 - 1849
Where to buy fresh fruit
No orchards have registered as growing this variety. If you grow this and want to register please go to our Orchard Registration form.