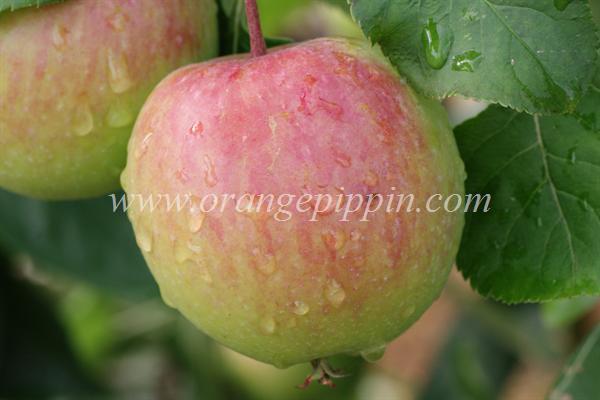 An old English cider variety producing a bittersharp juice. Although grown commercially in the 18th century, it was almost unknown by the mid-19th century. The Improved Redstreak variety in the UK National Fruit Collection is assumed to be an example of the original variety.
Herefordshire Redstreak identification photos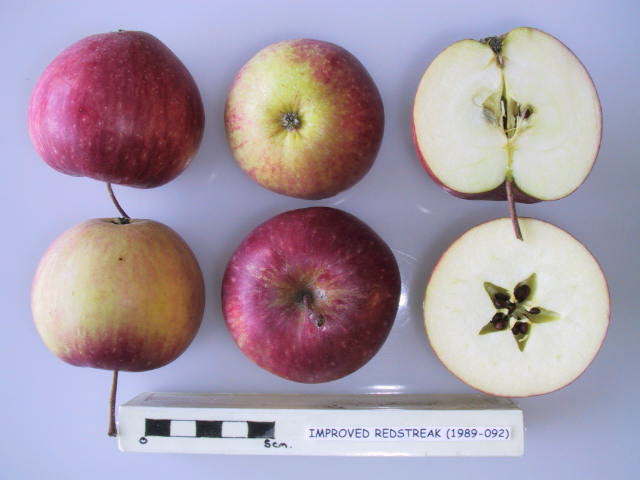 UK National Fruit Collection
©Crown Copyright
more >

Copyright: Orange Pippin


Tree register
United States
United Kingdom
France
Netherlands
Species: Malus domestica
Originates from: Herefordshire, United Kingdom
Introduced: 17th century
Developed by: Lord Scudamore
Orange Pippin Cultivar ID: 2011
UK National Fruit Collection accession: 1989-092
Uses: Hard cider
Harvest period: Very-Late season
Flowering period: Late season
Flowering group: 5
Fertility: Self-sterile
Period of origin: 1600 - 1649
Canker  - Some susceptibility
Where to buy trees
The following tree nurseries offer Herefordshire Redstreak apple trees for sale:
Where to buy fresh fruit
No orchards have registered as growing this variety. If you grow this and want to register please go to our Orchard Registration form.