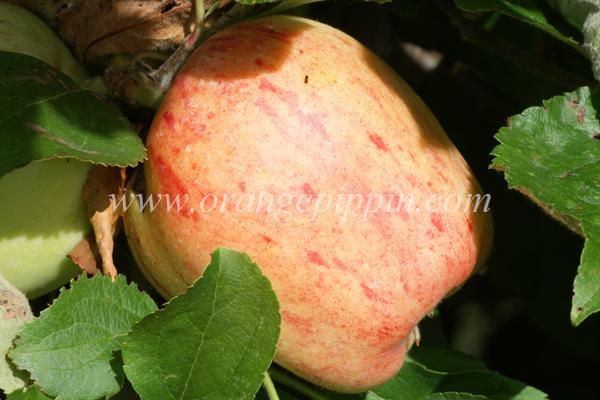 Medium to large fruit smooth, yellowish or greenish-white skin striped with crimson. Flesh juicy, mildly subacid, aromatic with a hint of strawberries. Skin smooth and tough. Pick when skin starts to turn milky.
Chenango Strawberry identification photos
©Copyright ARS GRIN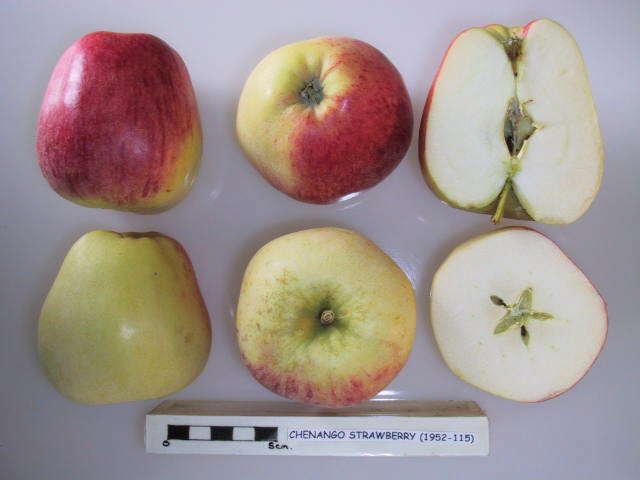 UK National Fruit Collection
©Crown Copyright
more >

Copyright: Orange Pippin


Tree register
United States
Canada
2016 season
June  2016  - tree owned by B. in Searsmont, United States
Record your blossom dates in our Fruit Tree Register - more >>.
2019 season
2017 season
2016 season
2013 season