Lodi apple
Last updated 01 Jan 2014.
An attractive yellow early-season apple with a sharp flavor, best used for cooking.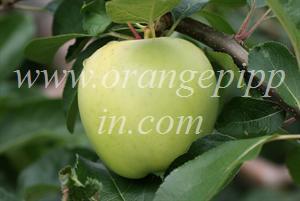 Origins
Species: Malus domestica
Parentage: Montgomery x Yellow Transparent
Originates from: Geneva, New York, United States
Introduced: 1924
Developed by: New York State Agricultural Experiment Station
Orange Pippin Cultivar ID: 1577
UK National Fruit Collection accession: 1979-172
We are grateful to Brogdale Farm - home of the UK National Fruit Collection - for providing samples of this variety.
Identification
Using
Uses: Cooking
Uses: Juice
Cooking result: Puree
Flavour quality: Good
Flavour style: Sharper
Harvest period: Early season
Harvest period: Very early season
Use / keeping: 1 week
Growing
Cropping: Heavy
Flowering period: Early season
Flowering group: 2
Fertility: Self-sterile
Ploidy: Triploid
Pollinating others: Poor
Vigour: Large
Bearing regularity: Biennial tendency
Gardening skill: Some skill needed
Precocity: Precocious
General disease resistance: Poor
Diseases
Cedar apple rust  - Very susceptible
Relationships to other varieties
Parents and other ancestors of this variety:
References and further reading about this variety
Cedar-Apple Rust  
Author: Stephen Vann, University of Arkansas, Division of Agriculture (FSA7538)
Rated as highly susceptible - control always needed where CAR is prevalent.
Apples of England (1948)
Author: Taylor
Lodi identification photos from official fruit collections
UK National Fruit Collection
©Crown Copyright
more >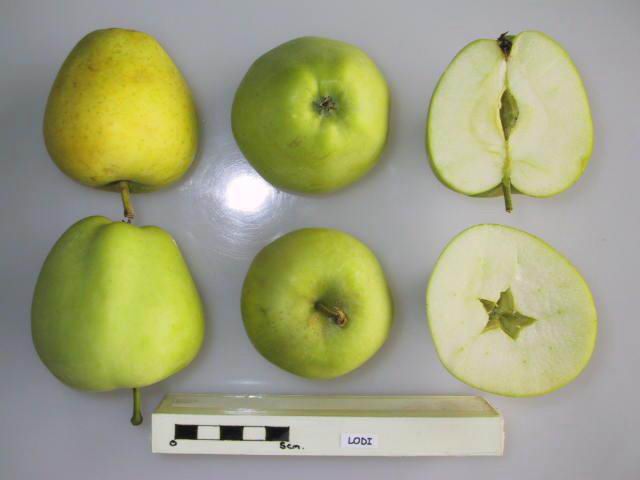 Lodi identification photos from website visitors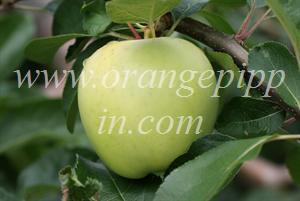 Lodi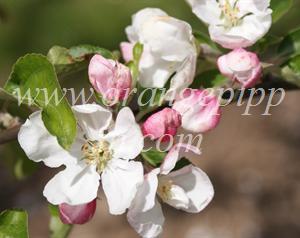 Lodi


Fruit tree register
Do you have a tree of this variety in your garden or orchard? If so please register the details here and contribute to our international register of fruit trees.
The following Lodi trees have been registered - click the name to view more details of each tree.
You can also view these trees on a map.
United States
United Kingdom
Canada
Australia
Jenny in Melbourne, VICTORIA,
Latest Spring blossom records for this variety
2016 season
June  2016  - tree owned by B. in Searsmont, United States
9th April  2016  - tree owned by Gil in Snohomish, United States
April  2016  - tree owned by Daniel in Sabetha, United States
2015 season
10th April  2015  - tree owned by Daniel in Sabetha, United States
2014 season
20th May  2014  - tree owned by Mike in Westfield, United States
Record your blossom dates in our Fruit Tree Register - more >>.
Latest harvest records for this variety
2016 season
3rd week September  2016  - tree owned by B. in Searsmont, United States
2nd week July  2016  - tree owned by Gil in Snohomish, United States
2015 season
3rd week July  2015  - tree owned by Britt in Saint Joseph, United States
2014 season
Where to buy fresh fruit
United Statesmap >