An old English late-season dessert apple variety originating from Cambridgeshire. Highly regarded by 19th century writers for its dry firm flesh and rich flavour and hint of anise.
New Rock Pippin identification photos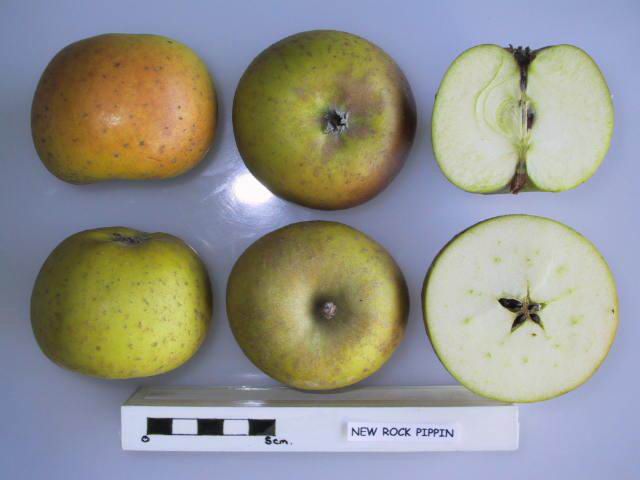 UK National Fruit Collection
©Crown Copyright
more >
Where to buy fresh fruit
No orchards have registered as growing this variety. If you grow this and want to register please go to our Orchard Registration form.