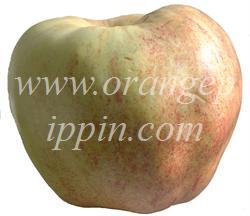 A good quality late-season German culinary apple.
Horneburger Pfannkuchen identification photos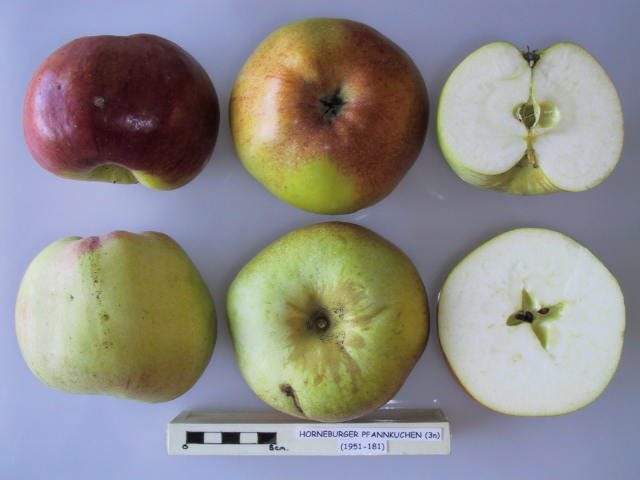 UK National Fruit Collection
©Crown Copyright
more >

Copyright: Orange Pippin


Species: Malus domestica
Originates from: Germany
Orange Pippin Cultivar ID: 1109
UK National Fruit Collection accession: 1951-181
Bultitude apple group: 3. Flushed / striped, smooth, acidic, culinary
Uses: Cooking
Flavour quality: Very good
Harvest period: Late season
Flowering period: Late season
Flowering group: 5
Fertility: Self-sterile
Ploidy: Triploid
Pollinating others: Poor
Where to buy trees
The following tree nurseries offer Horneburger Pfannkuchen apple trees for sale:
Keepers Nursery
United Kingdom  More >>
Where to buy fresh fruit
No orchards have registered as growing this variety. If you grow this and want to register please go to our Orchard Registration form.