High quality fine flavored eating apple. It has inherited the good eating qualities of it's parents with the rich flavor of Jonathan and the white juicy flesh of Macoun. Shiny bright red over yellow skin with a prominent dotting.
Holiday identification photos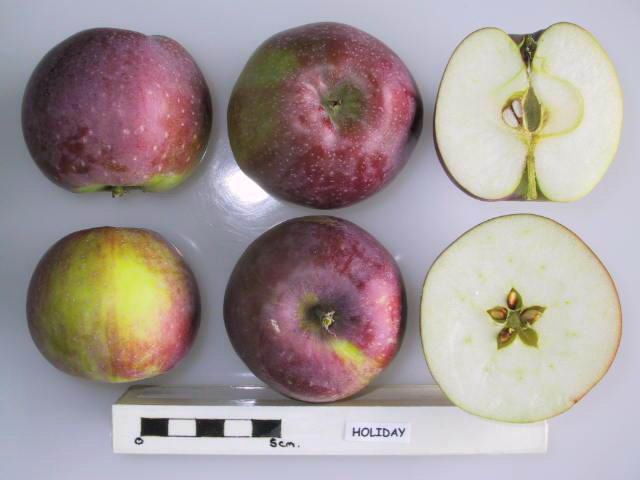 UK National Fruit Collection
©Crown Copyright
more >
Tree register
We don't have any registered trees for this variety yet.
Species: Malus domestica
Parentage: Jonathan and Macoun (McIntosh x Jersey Black)
Originates from: Ohio, United States
Orange Pippin Cultivar ID: 1739
UK National Fruit Collection accession: 1965-034
Where to buy fresh fruit
United States