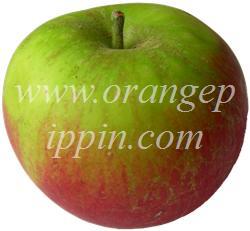 A surprisingly good-looking Victorian cooking apple, which cooks to a very sharp puree
Foster's Seedling identification photos
UK National Fruit Collection
©Crown Copyright
more >

Copyright: Orange Pippin


Tree register
We don't have any registered trees for this variety yet.
Species: Malus domestica
Parentage: Unknown
Originates from: England, United Kingdom
Introduced: 1893
Orange Pippin Cultivar ID: 1160
UK National Fruit Collection accession: 1957-235
Fertility: Self-sterile
Ploidy: Diploid
Where to buy trees
The following tree nurseries offer Foster's Seedling apple trees for sale:
Keepers Nursery
United Kingdom  More >>
Where to buy fresh fruit
No orchards have registered as growing this variety. If you grow this and want to register please go to our Orchard Registration form.