An English culinary apple from the 1920s, uncertain origins. Widely known as Royal George.
Clark's Seedling identification photos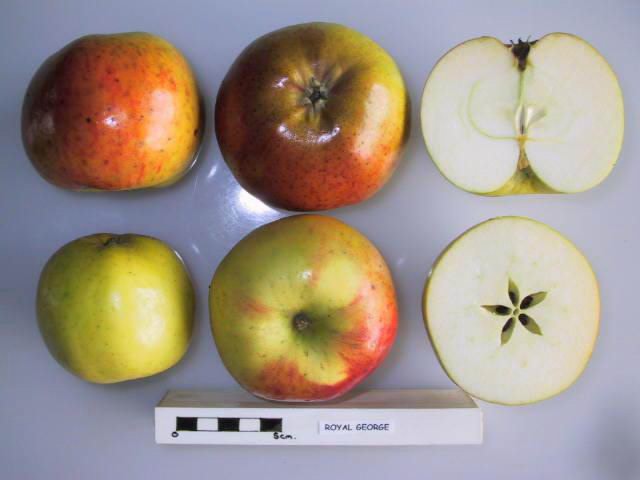 UK National Fruit Collection
©Crown Copyright
more >

Copyright: Orange Pippin



Copyright: Orange Pippin


Tree register
We don't have any registered trees for this variety yet.
Species: Malus domestica
Originates from: East Bridgeford, Nottinghamshire, United Kingdom
Introduced: 1920s
Developed by: Mr Clark
Orange Pippin Cultivar ID: 2422
UK National Fruit Collection accession: 1957-265
Uses: Cooking
Harvest period: Late season
Flowering period: Early season
Flowering group: 2
Vigour: Slightly large
Period of origin: 1900 - 1949
Where to buy fresh fruit
No orchards have registered as growing this variety. If you grow this and want to register please go to our Orchard Registration form.