A popular Swiss apple variety, although not well-known elsewhere
Berner Rosen identification photos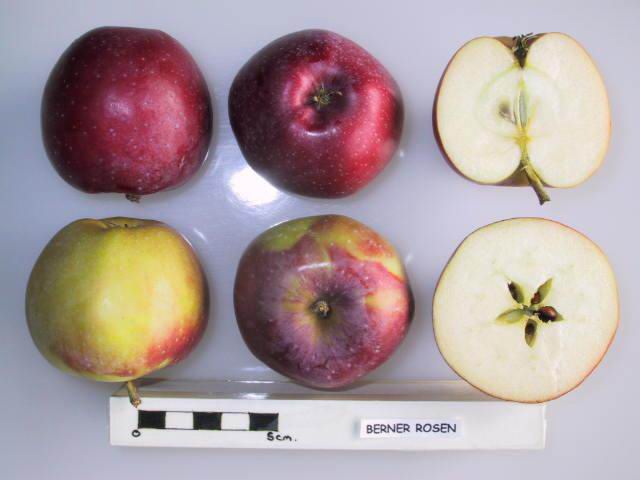 UK National Fruit Collection
©Crown Copyright
more >
Tree register
United States
Canada
Australia
Species: Malus domestica
Parentage: Unknown
Originates from: Switzerland
Introduced: 1880s
Orange Pippin Cultivar ID: 1233
UK National Fruit Collection accession: 1947-067
Some historical details taken with kind permission from 'The New Book of Apples' by Joan Morgan and Alison Richards , illustrated by Elisabeth Dowle, published by Ebury Press, 2002.
Fertility: Self-sterile
Ploidy: Diploid
Where to buy fresh fruit
No orchards have registered as growing this variety. If you grow this and want to register please go to our Orchard Registration form.