Red Falstaff
®

apple

Last updated 15 May 2013.



A red-coloured sport of Falstaff, a popular garden apple tree.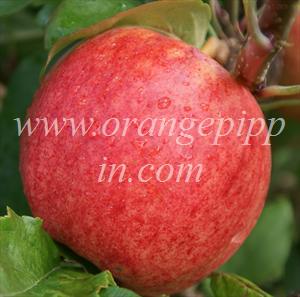 Origins
Species: Malus domestica
Parentage: James Grieve x Golden Delicious
Originates from: Norfolk, England, United Kingdom
Introduced: 1983
Orange Pippin Cultivar ID: 1590
UK National Fruit Collection accession: 1998-019
Identification
Using
Uses: Eat fresh
Uses: Juice
Flavour quality: Very good
Flavour style: Sweet/Sharp
Harvest period: Late season
Use / keeping: 2-3 weeks
Growing
Cropping: Heavy
Flowering period: Mid season
Flowering group: 3
Fertility: Self-fertile
Ploidy: Diploid
Vigour: Slightly small
Precocity: Precocious
Gardening skill: Very easy
General disease resistance: Average
Climate
Climate suitability: Temperate climates
Blossom frost-resistance: Good resistance
Diseases
Scab  - Some susceptibility
Relationships to other varieties
This variety is a sport (natural genetic mutation) of:
Parents and other ancestors of this variety:
Red Falstaff identification photos from official fruit collections
UK National Fruit Collection
©Crown Copyright
more >
Red Falstaff identification photos from website visitors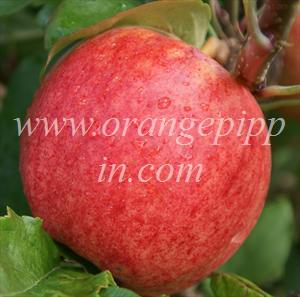 Red Falstaff - a sport of Falstaff with an attractive red flush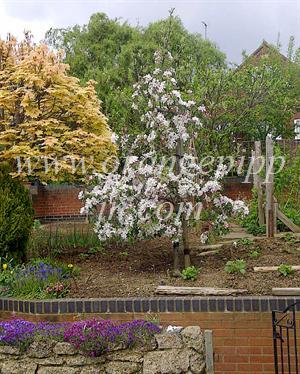 Red Falstaff in blossom

Copyright: R. Drage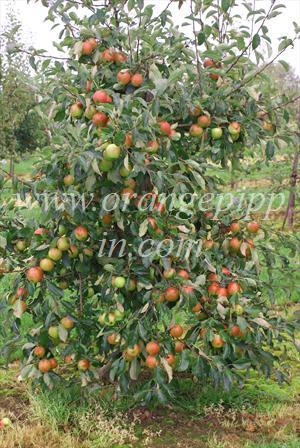 Red Falstaff tree, M9 rootstock - note the heavy crop which is typical of this variety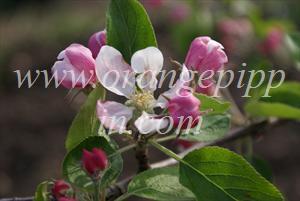 Blossom


Fruit tree register
Do you have a tree of this variety in your garden or orchard? If so please register the details here and contribute to our international register of fruit trees.
The following Red Falstaff trees have been registered - click the name to view more details of each tree.
You can also view these trees on a map.
United Kingdom
Portugal
Spain
Latest Spring blossom records for this variety
2017 season
April  2017  - tree owned by James in Shipley, United Kingdom
2016 season
May  2016  - tree owned by John in Malmesbury, United Kingdom
2015 season
7th May  2015  - tree owned by Ada in Oxford, United Kingdom
2014 season
2013 season
2012 season
28th April  2012  - tree owned by Roger in Burton Latimer, United Kingdom
25th April  2012  - tree owned by nigeleholmes@icloud.com in Abergele, United Kingdom
16th April  2012  - tree owned by Angie in Jalon, Spain
2011 season
2010 season
2009 season
Record your blossom dates in our Fruit Tree Register - more >>.
Latest harvest records for this variety
2017 season
2nd week October  2017  - tree owned by deadbird in Epsom, United Kingdom
2nd week October  2017  - tree owned by deadbird in Epsom, United Kingdom
2016 season
4th week October  2016  - tree owned by John in Malmesbury, United Kingdom
2015 season
2014 season
2013 season
2012 season
2011 season
2010 season
2009 season
Where to buy fresh fruit
United Kingdommap >