Nova Easygro apple
Last updated 26 Jan 2014.
Fruit is large, oblate, 80% red stripe over greeninsh yellow ground. Stores well in cold storage. Flesh is snow white, firm, crisp, mildly sweet, slightly juicy. Slightly tough at picking but mellows in storage. Recommended for cooking, salads & eating fresh.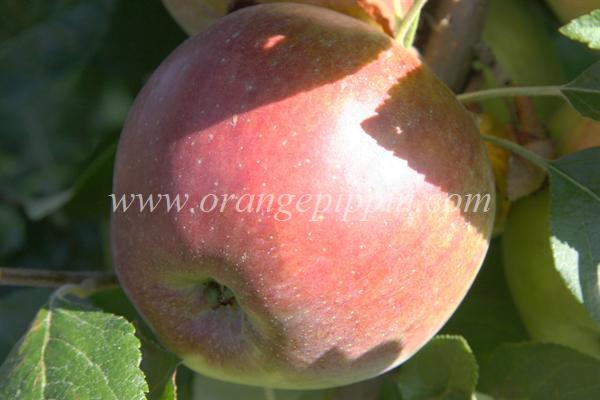 Origins
Species: Malus domestica
Parentage: Spartan x PRI
Originates from: Nova Scotia, Canada
Introduced: 1971
Developed by: A.D. Crowe, Canadian Department Agricultural Research Station
Orange Pippin Cultivar ID: 1814
UK National Fruit Collection accession: 1974-269
Relationships to other varieties
Parents and other ancestors of this variety:
Offspring of this variety:
Nova Easygro identification photos from official fruit collections
UK National Fruit Collection
©Crown Copyright
more >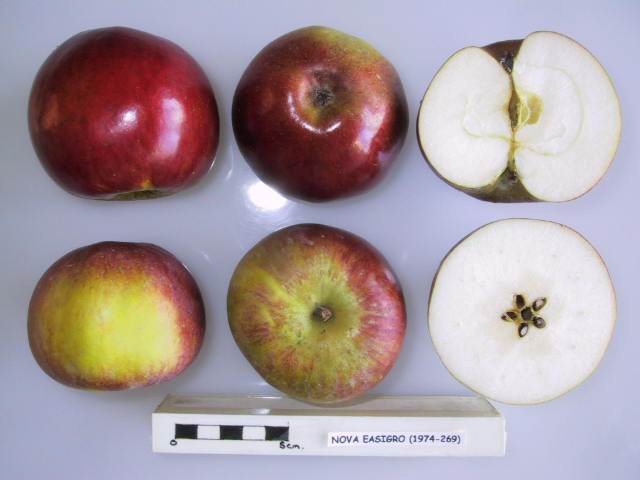 Nova Easygro identification photos from website visitors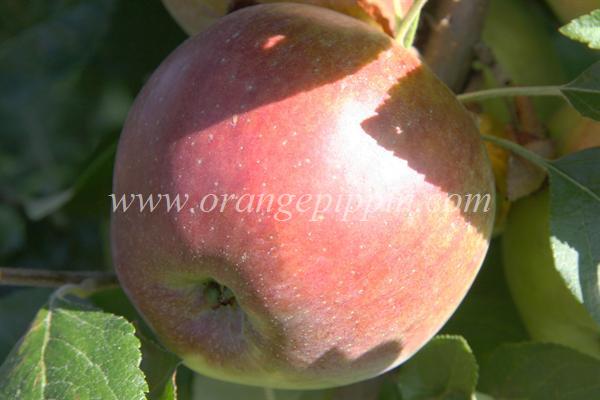 Nova Easygro


Fruit tree register
We don't have any registered trees for this variety yet.
Do you have a tree of this variety in your garden or orchard? If so please register the details here and contribute to our international register of fruit trees.
Where to buy fresh fruit
United Statesmap >