Milton apple
Last updated 06 Jan 2014.
Medium sized, pale yellow covered fruit with deep cherry red flush. Fine grained white flesh. Juicy with sweet hint of raspberry flavors.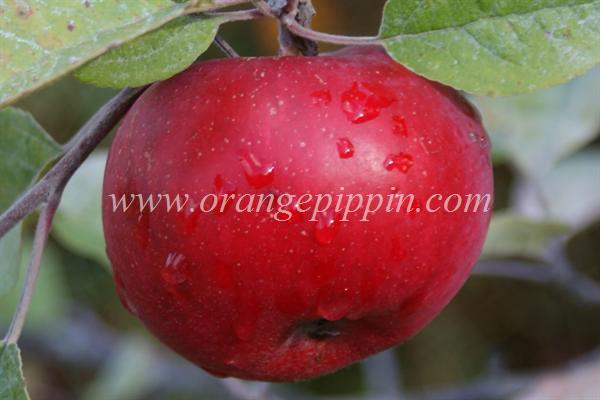 Origins
Species: Malus domestica
Parentage: Yellow Transparent x McIntosh
Originates from: United States
Introduced: 1909
Developed by: Richard Wellington, New York State Agricultural Experiment Station
Orange Pippin Cultivar ID: 1796
UK National Fruit Collection accession: 1929-039
Using
Harvest period: Early season
Growing
Flowering period: Early-Mid season
Flowering group: 2
Period of origin: 1900 - 1949
Diseases
Cedar apple rust  - Very resistant
Relationships to other varieties
Parents and other ancestors of this variety:
References and further reading about this variety
Cedar-Apple Rust  
Author: Stephen Vann, University of Arkansas, Division of Agriculture (FSA7538)
Rated as very resistant - no control needed against CAR.
Fruit tree register
Do you have a tree of this variety in your garden or orchard? If so please register the details here and contribute to our international register of fruit trees.
The following Milton trees have been registered - click the name to view more details of each tree.
You can also view these trees on a map.
United States
United Kingdom
Latest harvest records for this variety
Where to buy fresh fruit
United Statesmap >