Merton Charm apple
Last updated 06 Jan 2014.
Medium sized flat shaped fruit, rectangular, convex, not ribbed; skin greenish yellow, sometimes with a slight brownish red flush. Flesh tender, crisp, creamy white; flavor sweet subacid.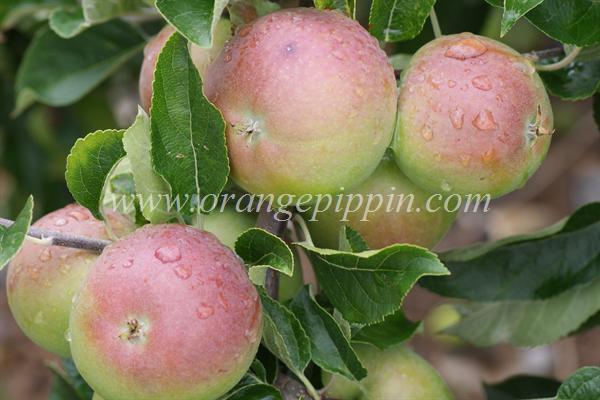 Origins
Species: Malus domestica
Parentage: McIntosh x Cox's Orange Pippin
Originates from: London, England, United Kingdom
Introduced: 1933
Developed by: M.B. Crane, John Innes Institute
Orange Pippin Cultivar ID: 1794
UK National Fruit Collection accession: 1963-154
Using
Harvest period: Mid season
Growing
Flowering period: Early-Mid season
Flowering group: 2
Period of origin: 1900 - 1949
Other qualities
Awards: RHS Award of Merit
Relationships to other varieties
Parents and other ancestors of this variety:
Merton Charm identification photos from official fruit collections
UK National Fruit Collection
©Crown Copyright
more >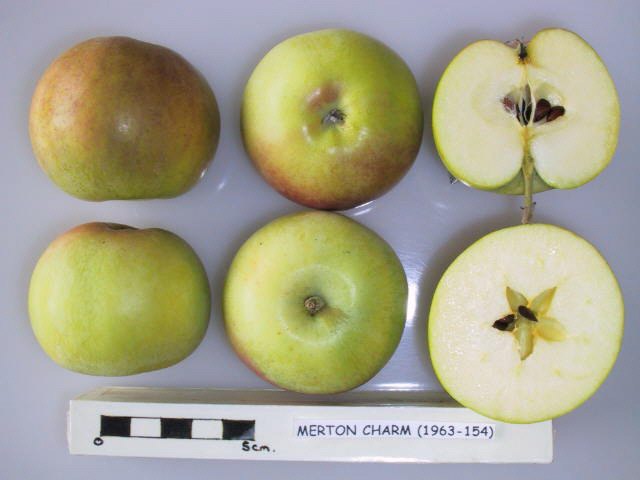 Merton Charm identification photos from website visitors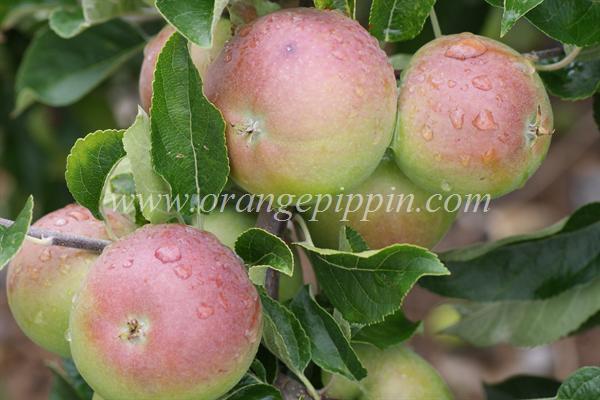 Merton Charm apples


Fruit tree register
We don't have any registered trees for this variety yet.
Do you have a tree of this variety in your garden or orchard? If so please register the details here and contribute to our international register of fruit trees.
Where to buy fresh fruit
United Kingdommap >
England - south-eastmap >