Medium to large fruit with an intense solid dark red skin. Lasts 3 months in storage.
Barry identification photos
©Copyright ARS GRIN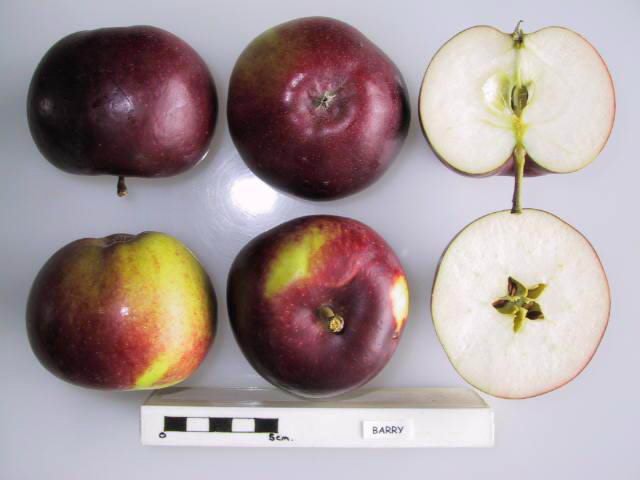 UK National Fruit Collection
©Crown Copyright
more >
Tree register
We don't have any registered trees for this variety yet.
Species: Malus domestica
Parentage: McIntosh x Cox's Orange Pippin
Originates from: Geneva, New York, United States
Orange Pippin Cultivar ID: 1615
UK National Fruit Collection accession: 1958-018
Cedar apple rust  - Some resistance
Where to buy fresh fruit
No orchards have registered as growing this variety. If you grow this and want to register please go to our Orchard Registration form.