Old Home pear
Last updated 14 Jun 2015.
An American pear variety with natural fireblight resistance, often used as a pear rootstock for this reason.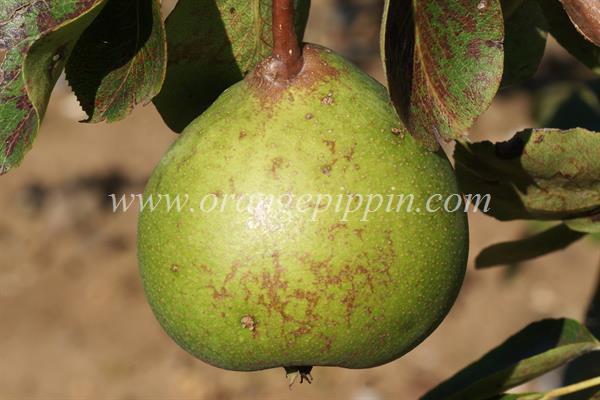 Origins
Species: Pyrus communis
Originates from: United States
Introduced: 1910
Orange Pippin Cultivar ID: 4277
UK National Fruit Collection accession: 1968-083
Identification
Fruit size: Medium
Fruit size: Large
Growing
References and further reading about this variety
The Romeo and Juliet of Pear Rootstocks  1997
California Agriculture  1961
Fruit tree register
We don't have any registered trees for this variety yet.
Do you have a tree of this variety in your garden or orchard? If so please register the details here and contribute to our international register of fruit trees.