Knobbed Russet apple
Last updated 29 May 2011.
Green and yellow fruit, sometimes scarlet streaked in the sun. Uneven surface is overlaid with rough gray and black russet, welts and knobs; worthy of its name. Crisp, rich, sugary, highly flavored flesh of the highest quality.
Origins
Species: Malus domestica
Originates from: Sussex, England, United Kingdom
Introduced: 1819
Orange Pippin Cultivar ID: 1768
Knobbed Russet identification photos from official fruit collections
UK National Fruit Collection
©Crown Copyright
more >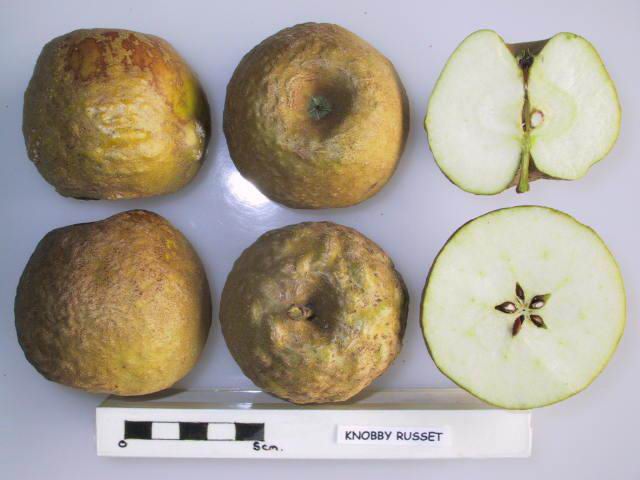 Knobbed Russet identification photos from website visitors
Fruit tree register
Do you have a tree of this variety in your garden or orchard? If so please register the details here and contribute to our international register of fruit trees.
The following Knobbed Russet trees have been registered - click the name to view more details of each tree.
You can also view these trees on a map.
United States
Canada
Where to buy fresh fruit
United Statesmap >