Fall Pippin apple
Last updated 31 Dec 2013.
Large, yellow fall apple. Good flavor and keeper. Flesh tender, rich and of very good quality. Excellent for eating but especially desirable for culinary use.
Origins
Species: Malus domestica
Orange Pippin Cultivar ID: 1688
UK National Fruit Collection accession: 1948-638
Identification
Flesh colour: White
Flesh colour: White to Cream, pale yellow
Fruit size: Very large
Fruit size: Variable
Fruit size: Medium
Fruit size: Large
Fruit shape: Flat-round
Fruit shape: Round
Fruit shape: Oblong-conical
Shape features (vertical view): Lop-sided, unequal sides, irregular
Shape features (vertical view): Variable, dissimilar shapes
Shape uniformity: Lack Uniformity in size & shape
Shape uniformity: Uniform, in size and shape
Russet % coverage: Low
Bloom qualities: Thin White
Basin russet: Gray to Brown Russet
Basin russet: Little, light russet
Basin russet: Smooth, fine Russet
Basin russet: Usually Russet free
Using
Uses: Eat fresh
Uses: Cooking
Uses: Drying
Flavour quality: Very good
Flavour quality: Good
Flavour style: Sharper
Flavour style: Sweet/Sharp
Flavour style: Aromatic
Flavour style: Sharp / refreshing
Harvest period: Mid season
Growing
Flowering period: Mid season
Flowering group: 3
Fertility: Self-sterile
Ploidy: Triploid
Pollinating others: Poor
Fruit bearing: Spur-bearer
Period of origin: 1800 - 1849
Fall Pippin identification photos from official fruit collections
UK National Fruit Collection
©Crown Copyright
more >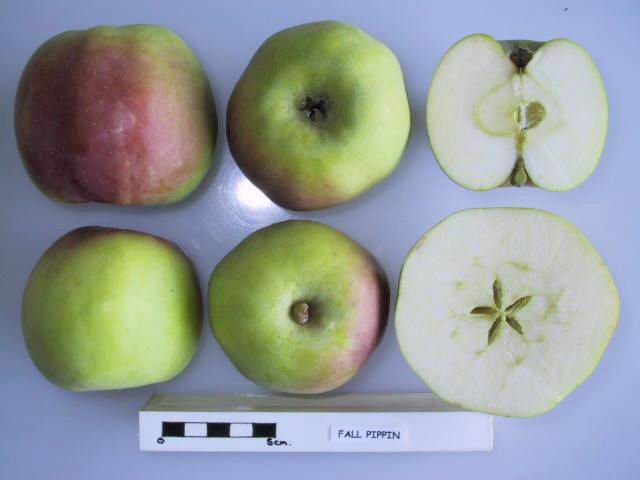 Fall Pippin identification photos from website visitors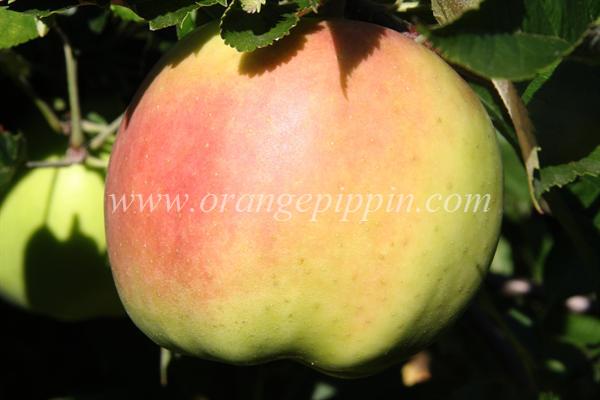 Fall Pippin apple


Fruit tree register
Do you have a tree of this variety in your garden or orchard? If so please register the details here and contribute to our international register of fruit trees.
The following Fall Pippin trees have been registered - click the name to view more details of each tree.
You can also view these trees on a map.
United States
Latest Spring blossom records for this variety
2018 season
7th April  2018  - tree owned by Gil in Snohomish, United States
2017 season
7th April  2017  - tree owned by Gil in Snohomish, United States
Record your blossom dates in our Fruit Tree Register - more >>.
Latest harvest records for this variety
2018 season
4th week September  2018  - tree owned by Gil in Snohomish, United States
2017 season
1st week October  2017  - tree owned by Gil in Snohomish, United States
Where to buy fresh fruit
United Statesmap >