Moonglow pear
Last updated 14 Jun 2015.
An early attempt to a develop a fireblight-resistant pear. Good flavors from its excellent European pear pedigree.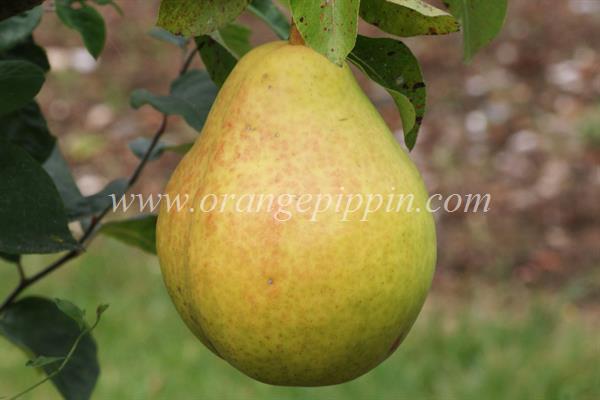 Origins
Species: Pyrus communis
Parentage: Roi Charles Wurtemburg x (Bartlett x Comice)
Originates from: Beltsville, Maryland, United States
Introduced: 1960s
Developed by: U.S. Dept. of Agriculture
Orange Pippin Cultivar ID: 2023
UK National Fruit Collection accession: 1961-035
Identification
Fruit size: Medium
Fruit size: Large
Growing
Flowering period: Mid season
Flowering group: 3
Fertility: Self-sterile
Period of origin: 1950 - 1999
Diseases
Fireblight  - Very resistant
Relationships to other varieties
Parents and other ancestors of this variety:
References and further reading about this variety
The Book of Pears (2015)
Author: Morgan
239
Fruit tree register
Do you have a tree of this variety in your garden or orchard? If so please register the details here and contribute to our international register of fruit trees.
The following Moonglow trees have been registered - click the name to view more details of each tree.
You can also view these trees on a map.
United States
Latest harvest records for this variety