Swaar apple
Last updated 04 Jul 2011.
Large, dull yellow fruit with russet dots. Uncommon flavor and richness, spicy and aromatic. The creamy white flesh is firm textured with a sweet and aromatic flavor and the flavor will improve with storage. It will soften and mellow somewhat like a pear until slightly soft at which time it has velvety, tender and beautifully balanced flesh.
Origins
Species: Malus domestica
Originates from: New York, United States
Introduced: Before 1770
Orange Pippin Cultivar ID: 1941
UK National Fruit Collection accession: 1948-180
Swaar identification photos from official fruit collections
UK National Fruit Collection
©Crown Copyright
more >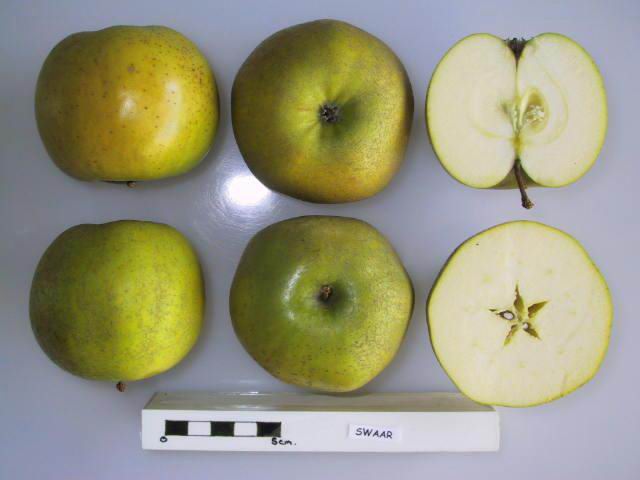 Swaar identification photos from website visitors
Fruit tree register
Do you have a tree of this variety in your garden or orchard? If so please register the details here and contribute to our international register of fruit trees.
The following Swaar trees have been registered - click the name to view more details of each tree.
You can also view these trees on a map.
United States
Canada
Where to buy fresh fruit
United Statesmap >