Davey apple
Last updated 31 Dec 2013.
Highly colored, bright red, distinctly flavored, of Baldwin texture and keeping qualities. Good, brisk taste, hint of strawberry flavor, crisp and juicy.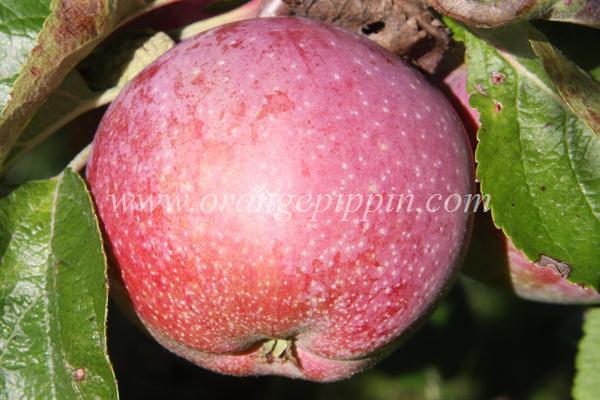 Origins
Species: Malus domestica
Parentage: Seedling of McIntosh
Originates from: North Grafton, Massachusetts, United States
Introduced: 1928
Developed by: S. Lothrop Davenport
Orange Pippin Cultivar ID: 1668
UK National Fruit Collection accession: 1952-044
Using
Harvest period: Mid-Late season
Growing
Flowering period: Early-Mid season
Flowering group: 2
Davey identification photos from official fruit collections
UK National Fruit Collection
©Crown Copyright
more >
Davey identification photos from website visitors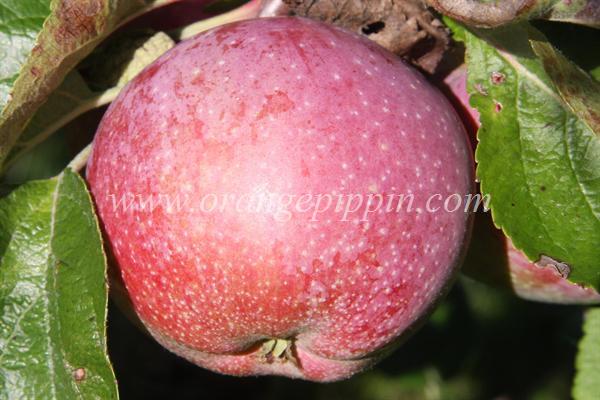 Davey apple


Fruit tree register
We don't have any registered trees for this variety yet.
Do you have a tree of this variety in your garden or orchard? If so please register the details here and contribute to our international register of fruit trees.
Where to buy fresh fruit
United Statesmap >