Blushing Golden apple
Last updated 03 Jul 2011.
Fruit is yellow with up to 50% of the fruit surface covered with a dirty orange-pink blush. Waxy yellow skin is rough, bruise resistant and will not shrivel even in storage. Flesh is yellowish white with a subacid flavor and a fermented aftertaste. Shape is conic and fruits weigh 0.35 to 0.4 pounds. A full rich flavor that develops in storage.
Origins
Species: Malus domestica
Orange Pippin Cultivar ID: 1629
UK National Fruit Collection accession: 1975-179
References and further reading about this variety
Apples for the 21st Century
Author: Manhart
Blushing Golden identification photos from official fruit collections
UK National Fruit Collection
©Crown Copyright
more >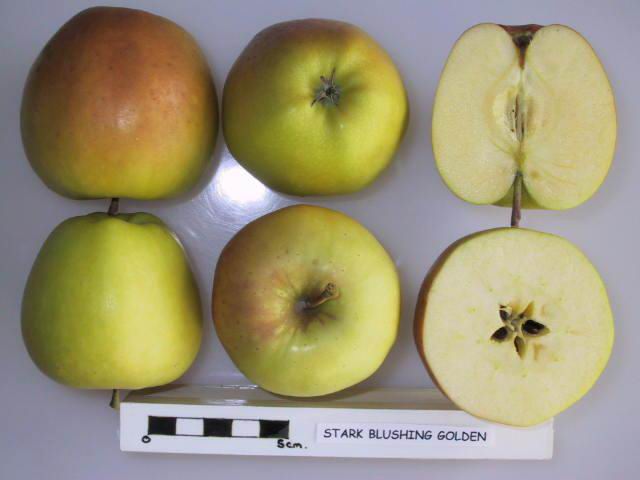 Blushing Golden identification photos from website visitors
Fruit tree register
Do you have a tree of this variety in your garden or orchard? If so please register the details here and contribute to our international register of fruit trees.
The following Blushing Golden trees have been registered - click the name to view more details of each tree.
You can also view these trees on a map.
United States
Where to buy fresh fruit
United Statesmap >