Autumn Gold apple
Last updated 16 Oct 2011.
Bright red blush over yellow-green. Keeps better than Golden Delicious.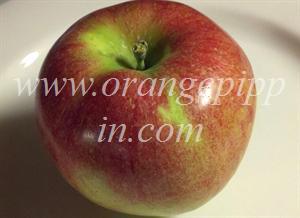 Origins
Species: Malus domestica
Parentage: Chance seedling
Originates from: Tieton, Washington, United States
Orange Pippin Cultivar ID: 1612
Fruit tree register
We don't have any registered trees for this variety yet.
Do you have a tree of this variety in your garden or orchard? If so please register the details here and contribute to our international register of fruit trees.
Where to buy fresh fruit
United Statesmap >