Antonovka apple
Last updated 10 Jun 2010.
A popular small green culinary apple variety from Russia. Also of importance as a rootstock because of its ability to tolerate extreme cold.
Origins
Species: Malus domestica
Originates from: Russia
Introduced: 19th century
Orange Pippin Cultivar ID: 122300
Growing
Flowering period: Mid season
Flowering group: 3
Fertility: Self-sterile
Ploidy: Diploid
Vigour: Large
Relationships to other varieties
Offspring of this variety:
Antonovka identification photos from official fruit collections
UK National Fruit Collection
©Crown Copyright
more >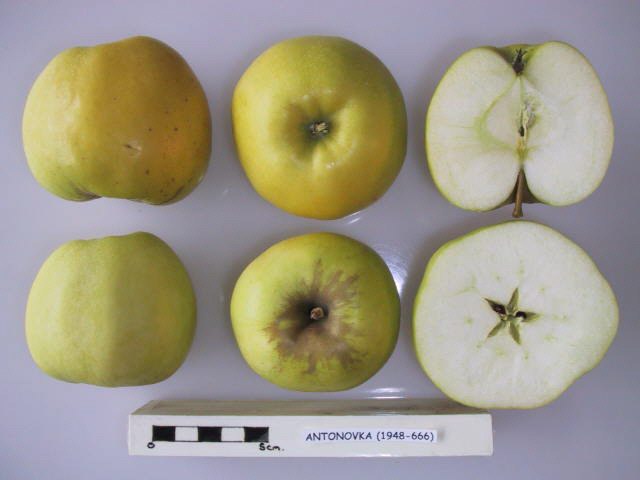 Antonovka identification photos from website visitors
Fruit tree register
Do you have a tree of this variety in your garden or orchard? If so please register the details here and contribute to our international register of fruit trees.
The following Antonovka trees have been registered - click the name to view more details of each tree.
You can also view these trees on a map.
United States
Poland